• Thanksgiving • Thanksgiving Decor
Fall is upon us and it's almost time for Thanksgiving. Here at A Little Confetti, we believe the table decorations are as important as the feast and have three tips to help you create a Thanksgiving table that is beautiful and fun. 1. Add Style and Flair by using Paper Partyware (and as a bonus lighten the workload!) It's easy to think about Thanksgiving and get overwhelmed with all you have to do. Decorate, prep food, cook, entertain and clean. You can eliminate part of the cleaning by using disposable partywares. My mother is one of eleven (11) children, so...
---
• Flamingo Decor • Flamingo party • Tropical party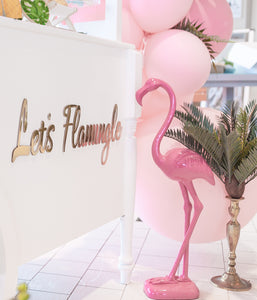 It's September. September! I keep telling myself over and over again. Yes….it is September. I don't know anyone that's ready to let summer go, but for some reason once we start to move towards the middle of September, people seem to happy to embrace fall. It's just so hard saying goodbye to summer when it ends. Since I'm not quite ready to let go of the warm weather just yet, I thought I'd blog about something warm and tropical as one last hurrah to summer! Back in June I participated in an awesome collaboration with some wonderful ladies to bring...
---
• Party Themes • Trending party themes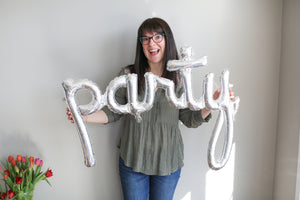 Since this is my first official blog post on A Little Confetti I thought I would tell you a bit about myself and how I became the owner of an online party boutique. My name is Kristin, I was born and raised in Newfoundland and left the island I call home to move to Calgary in January of 2005, during the boom. Calgary is now the city I call my home, with my love split between the towering mountains of Alberta and the beaches of Newfoundland. The island I came from made me who I am and that's where it all started....